UHM...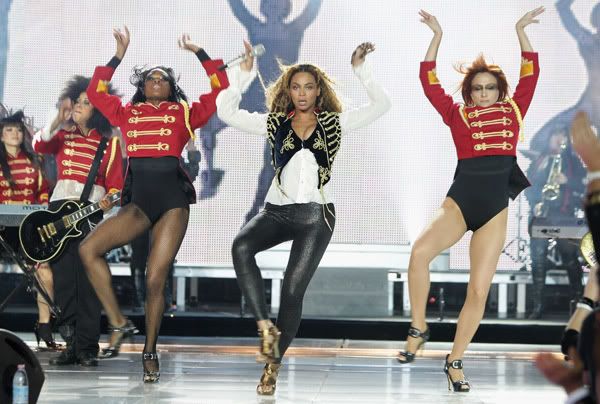 Got her pirate gear on and does the same ole 2 step..
Who bought that hair?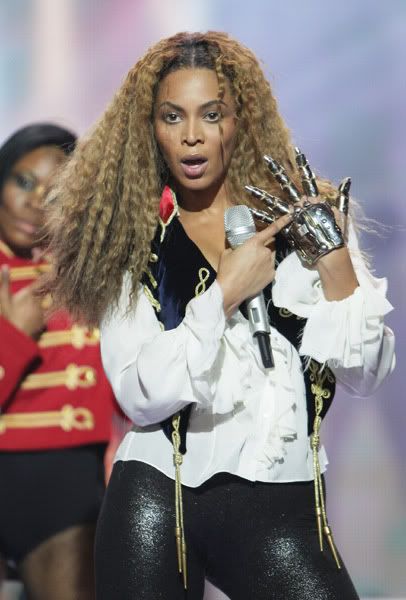 Shows off the ring...who bought that nose?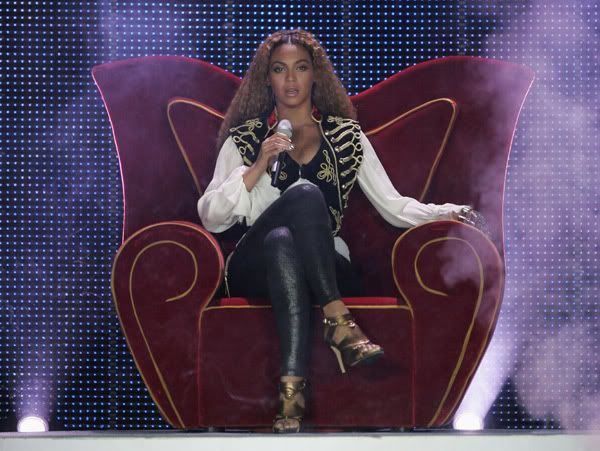 Oh look at me
**UPDATE**
Michelle Williams got to host along with Jesse Metcalf. The night's big winners, British band Coldplay were dubbed the world's top-selling act of 2008 as well as the WMA's rock act of the year.

Reuters reports tell that the female pop award went to Britain's Leona Lewis, while the male pop category was won by U.S. singer Kid Rock. Meanwhile, Amy Winehouse was named female pop/rock act of the year.

Other winners included Alicia Keys, who snatched up world's best R&B category, while Lil Wayne was named world's top hip-hop/rap artist.

Between Michelle hosting, bogus new awards givin out and Solange performing as well...they must not have had any standards this year