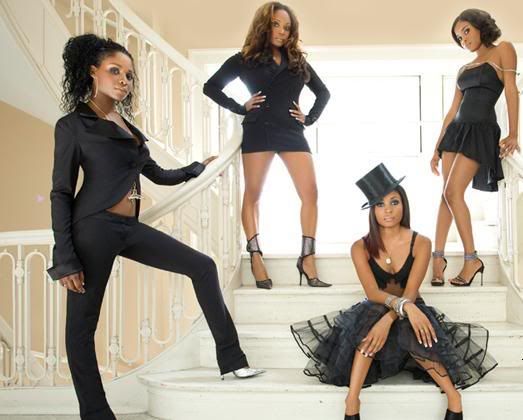 Cherish's second effort is above average, but lack of personality resulting in lack of interest, unrelatable lyrics, and poor promotion has them trailing pop peers like Danity Kane and P*ssy Cat Dolls.
"The Truth" consists of a few club bangers like "Killa," a hand full of mid tempos, and a couple of tastefull ballads. Vocally, they're no Aretha but they're no 'Assie either. They equally have very solid mid ranges and execute them by the book. However, there is something missing. In comparison to other groups: they don't have a leader who stands out vocally, however irritating ala Destiny's Child, they're not particularly sexy with powerhouse voices ala En Vogue although very cute girls, they're not glamorous ala The Supremes, they don't have dynamic personalities that shine through the songs ala TLC....which leaves them well, forgettable.
Having laid out the reasons why despite an exceptional album they still will flop...I must say I haven't enjoyed an album from a pop girl group like this since "Writings On The Wall." The melodies are perfect, the production is the best of the best, and the vocals are solid. Standouts include: "Amnesia" about forgeting about him; "Framed Out" talking smack..a swagga song; "Before You Were My Man" about having messed with his friend before you met him unknowingly; "Only One" about devotion to your loved one; "Love Sick" about letting go and now he misses you ala 'cry me a river': and "Like a Drum" about losing love and what it does to your heart.
On the strength of great melodies, great production, and solid vocals and lyrics, we gave this album a
B+
. However there is nothing exceptional about the positives; ie the beats aren't 'out of this world', the vocals aren't 'an improvement from the last album or the best i've every heard,' and the lyrics aren't necessarily connecting with the emotion in the presentation so as to make you 'feel the song.' In addition, the album lacks of that extra umph, personality, swagga, and interest that is necessary for pop sucess in these times.