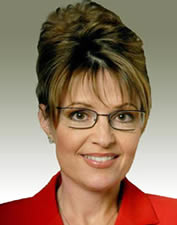 1. "I can see Russia from my house!" — Comedian Tina Fey, while impersonating Alaska Gov. Sarah Palin on the TV comedy show "Saturday Night Live," broadcast Sept. 13.
2. "I am the voice of this generation" - Singer Kanye West on himself.
3. "Nobody really wants to recognize that Beyoncé is a f***ing living legend and that she is just as great, if not greater, than the artists that we had in the past…that she's probably greater than Tina Turner." - Singer Kanye West on Beyonce/Tina.
4. "It's not based on any particular data point, we just wanted to choose a really large number." — a Treasury Department spokeswoman explaining how the $700 billion number was chosen for the initial bailout, quoted on Forbes.com Sept. 23.
5. "The fundamentals of America's economy are strong." — McCain, in an interview ith Bloomberg TV, April 17.
6. "Anyone who says we're in a recession, or heading into one — especially the worst one since the Great Depression — is making up his own private definition of "`recession.'" — commentator Donald Luskin, the day before Lehman Brothers filed for bankruptcy, The Washington Post, Sept. 14
7. "Usher is a good dancer and he's a great guy but when it comes to dancing I think I'm better." Chris Brown in radio interview with DJ Clue.
8. "You know, that's funny that you mention that. This person [Lady Gaga] was just brought to my attention not too long ago. I'm not quite sure who this person is, to be honest. I don't know if it is a man or a woman. I just wasn't sure. I really don't spend any time on the Internet, so I guess I live a little under a rock in that respect." Christina Aguillara on jackin Lady Gaga's Stle when asked by People Magazine.